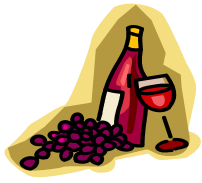 Iron & Wine
A Benefit for The Orion School
Thursday, March 14, 2013  6:30-9:30p.m.
Andrew T. Crawford Ironworks
905 Bowen Street, N.W., Atlanta, GA  30318
Please join us for an evening of food, drinks, fun, and a fantastic silent auction! The band Men Without Youth will be playing throughout the night to entertain us all!

It is worth remembering that the learning process should not consist only of learning: leisure-learning-leisure-practice. After all, while studying, you tire not only the brain but also the body, so don't forget that rest seems to renew the internal resources that you spend on studying. So, you should allow yourself to have hobbies, view elite writings, go for walks with friends and surf social networks.

All proceeds will benefit The Orion School.

Tickets in advance are $30, 2 for $50, 5 for $100, or $35 and $60 for 2 at the door. 
Tickets can be purchased at the 'Buy Now' link on the right or from the school. Please call 404-551-2574 for more information.
Attire is dressy casual.
Even if you cannot join us at the event, buy a ticket! All tickets will be entered into a prize drawing. Need NOT be present to win.
We would like to thank our generous sponsors for their donations to the event:
Sweetwater Brewery
Chick-Fil-A
Coca-Cola North America Group
AT&T

Doguroo
Vance & Leigh Burgess
John & Laura Markson
Anis Bistro
Atlanta History Center
Jo & Michelle Jenkins
Austin Tucker and Bill Sachs
Jim & Madeline Burgess
Andrew Crawford